Looking for finance?
FundingKnight provides flexible lending solutions for businesses.
Fill in your requirements below to find out what we can do for you. 
Solutions based lending
Unlike other lenders, FundingKnight takes a holistic approach. We look at the complete asset base and credit history of your company in order to develop solutions that fit your requirements.
Our credit team has the experience to be able to navigate complex situations, and our personal approach puts you in direct contact with the people making the decisions.
We are a straightforward and personal alternative to traditional business lenders.
Why FundingKnight?
Deal direct with experienced credit assessors
Ability to handle complex situations
Loans from £250,000 with a variety of repayment options
Purposes such as property purchase, working capital, capital expenditure, recruitment, business growth, stock purchase, refinance, and more

Once registered you will be able to submit your enquiry. You'll just need to submit some basic details about you and your business.

Our team will then get to work on their initial assessment. Don't worry it wont affect your credit history in any way.

We'll get back to you within 24 hours to confirm whether your initial enquiry has been successful and discuss how to progress.
Find out more about borrowing with FundingKnight
What can I use my loan for?
See some examples of how our clients have used their loans.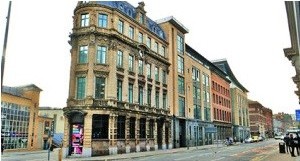 .
Have any questions?
Talk to the team on: 02392 985 267
.