Commercial Property loan
Borrow £250,000 to £5million from our investor community to improve, purchase or refinance property.
.
FundingKnight Commercial Property loans
FundingKnight Commercial property loans can be used for properties such as hotels, offices, schools, shops, warehouses and restaurants in England and Wales.
Loan terms range from 3 months to 5 years and repayment can be structured on an interest-only, interest roll-up or partially amortising basis.
.
UK-based Ltd or LLP companies
Monthly rates from 0.8%
Max LTV 70%
Properties in England or Wales
 Loan terms up to 60 months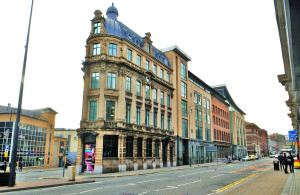 Monthly interest rates from just 0.80%
Fast access to finance – decision in principle within 24 hours
First charge security only
Borrow up to 70% loan to value with loans from £250,000 to £5million
Flexible terms available from 3 months to 5 years
How to acquire a peer-to-peer Commercial Property loan through FundingKnight
Step 1 
Simply register and give us some basic details about you and your Commercial Property loan requirements.
We'll then call to discuss your application and see how we can help.
Step 2 
Your dedicated FundingKnight property underwriter will help review your documents with you before submission for underwriting approval. Once successful, we'll agree a maximum interest rate with you and make a loan offer.
Step 3 
When you accept the offer, your loan will go to auction. Our investors typically have up to 7 days to bid for a stake in your loan – the bids with the lowest interest rates win. You'll get your loan on the day the auction closes.
 "Some of the traditional bridging funders we put our enquiry to had only just responded by the time the loan was fully funded. That's a real testament to how efficient FundingKnight and their staff have been."